____________________________________ FESTIVAL 2019 ____________________________________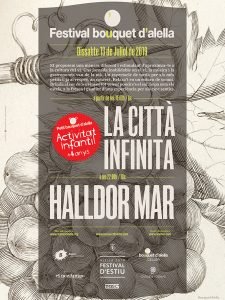 Within the Alella Summer Festival, Bouquet d'Alella Festival 2019 it's a different and stimulating way to approach wine culture. An experience where wine, music and gastronomy go hand in hand. A privileged natural area, a country estate full of history and all the strength of the family tradition. Organic wines, made under strict quality criteria. Local and traditional music, exquisite proposals, unique artists from our country and local cuisine. As a result of the collaboration between the City Council of Alella and Bouquet d'Alella winery, the festival took place on the 13 July at Can Boquet. A unique environment where the combination of music and wine will become the sweetest of emotions. Welcome to the DO Alella.
Welcome to the DO Alella.
………………………………………………………………………………………………………………………………
PROGRAM
LA CITTÀ INFINITA / LUDIC PERFORMANCE
Saturday, July 13, from 16h at Bouquet d'Alella winery.
Schedule of essions: 16:00-17:00 // 17:15-18:15 // 18:30-19:30
Children's activity from 4 years
Ticket 8€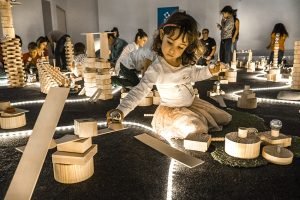 How do you want your city to be? Through the playful, participatory and sustainable performance of "La città infinita", children and their families work together to achieve a new idea of the city. La città infinita is a construction game with recycled industrial materials, mainly wood. The activity becomes a space that encourages group work and the participation of children and adults from a creative point of view towards a sustainable city concept.
………………………………………………….
HALLDOR MAR / CONCERT
Saturday, 13 July, at 22h, at Bouquet d'Alella winery.
Ticket 18€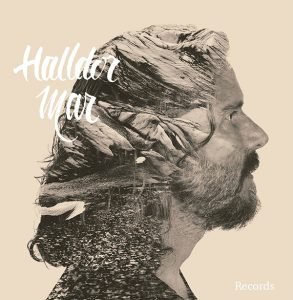 He has Icelandic blood but Halldor Mar has proven to be deeply rooted in Catalan culture. On his first album, 'Winds', he reformulated in English well-known songs from "La nova cançó", reinterpreting classics by Joan Manel Serrat, Jaume Sisa and Raimon, among others.
His latest album, "Records", is an intimate album, full of childhood moments and memories, traumatic experiences and personal but, at the same time, universal experiences. The album includes 9 original songs, 3 in English and 6 in Catalan, and 2 versions, one by Llach and another by Sisa. "I composed in Catalan for the first time, a new and exciting experience and, it must also be said, complicated. A challenge. Thanks to so many people who welcomed me… ".
In 2018 Halldor Mar became one of the most beloved characters in Catalonia thanks to the TV3 program "Katalonski". The musician travels to different parts of the world to meet people who are not Catalan but who have learned Catalan and whose decision has changed their lives. As the song that Halldor has done for the program's tune says: "There are no strangers in this world, only friends you haven't met yet."
………………………………………………………………………………………………………………………………
THE AREA
Bouquet d'Alella winery
Located inside the beautiful farmhouse of Can Boquet, already documented in the 14th century, an estate that has remained in the hands of the same family uninterruptedly for more than five centuries. A space of high historical value: the Gothic-style winery is located next to the town center Alella and surrounded by vineyards. The tradition of the space coexists with the latest technological advances in order to achieve limited productions of organic, quality wines with a lot of personality.
………………………………………………………………………………………………………………………………
GASTRONOMY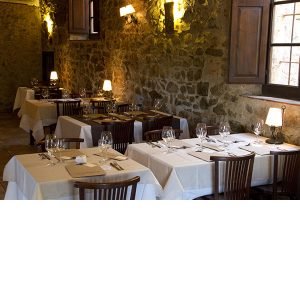 Once again we want to reaffirm our commitment to local products and, at the same time, our commitment to quality, tradition, proximity and innovation. Along with the restaurant El Nou Antigó, we put at your disposal a gastronomic offer with traditional roots, with a contemporary vocation and intimately rooted in the environment. Recipes made without haste and with all the passion in the world. From 17h we will have a snack for the little ones. And from 20h, in addition to getting to know our wines, before and after the show you can dine under the stars and with the vineyards as a backdrop.
El Nou Antigó
www.elnouantigo.com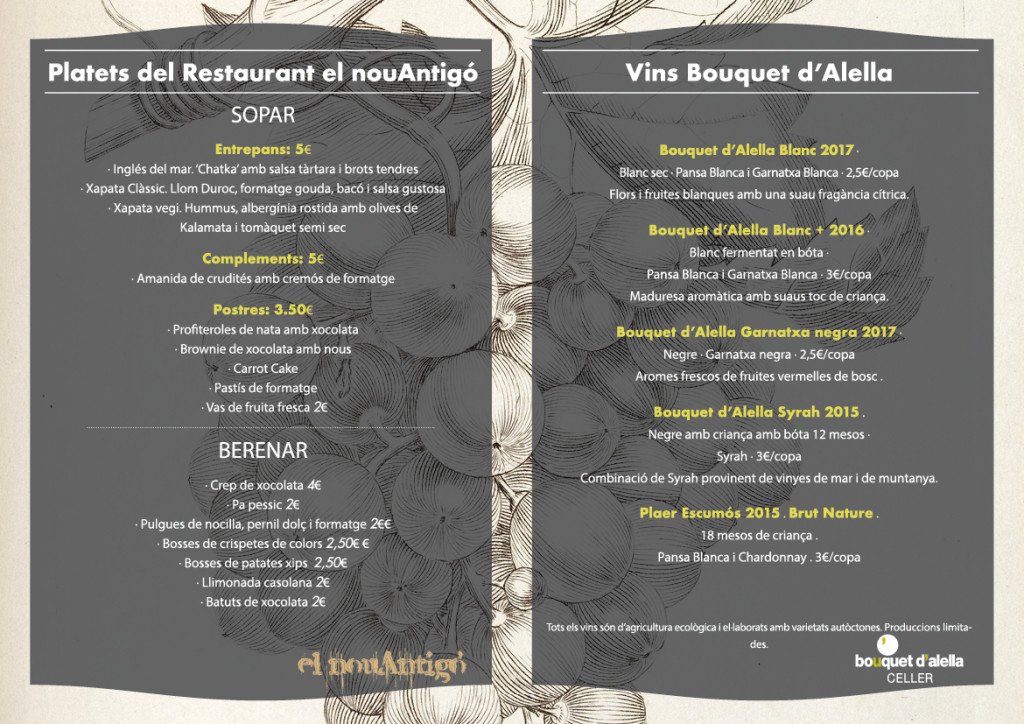 ………………………………………………………………………………………………………………………………
FLOWER SHOP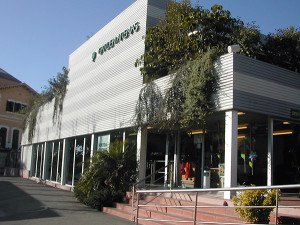 As every year the festival has the collaboration of the GARDEN ARENAS from Alella. The space had the touch of its florist with a fresh and current style.
Garden Arenas
www.gardenarenas.com
………………………………………………………………………………………………………………………………
ORGANIZERS
Bouquet d'Alella
Family project launched in 2010. It was born with the aim of recovering the production of quality wines, made with local varieties, in Can Boquet, a family farmhouse dating from the 14th century with a long wine making tradition. The estate has 13 hectares of vineyards over 25 years old, planted in the municipalities of Alella, Teià and Vilassar de Dalt. The white varieties grown are Pansa Blanca and Grenache blanc, while red varieties are Syrah, Grenache, Cabernet Sauvignon and Monastrell.
………………………………………………………………………………………………………………………………
INFORMATION
Date:
Saturday 13 July
Schedule:
Opening doors: 16h.
La Città Infinita: 16:00-17:00 // 17:15-18:15 // 18:30-19:30
Dinner from 20h.
Concert Halldor Mar: 22h.
Location :
Bouquet d'Alella S.L.
c/ Sant Josep de Calassanç, 8
(Carretera BP 5002 El Masnou-Granollers km 2,5)
08328 Alella BCN
Tel: 93 555 69 97 / 626 68 31 54
Mail: enoturisme@bouquetdalella.com
Website: www.bouquetdalella.com
Prices:
– La Città Infinita – 8€
– Halldor Mar – 18€
– Aforament limitat
Ticket sale
From May 17 at the following points of sale:
Alella Tourist Office
www.koobin.com
Links
La città infinita
Halldor Mar
El Nou Antigó
Bouquet d'Alella Festival
Festival d'Estiu d'Alella
………………………………………………………………………………………………………………………………
Organize
Collaborate
Supported by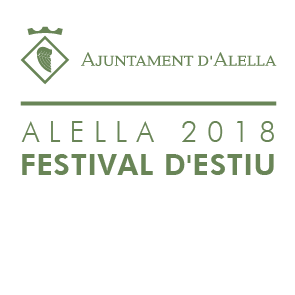 ……………………………………………………………………………………………………………………